Calendar of Events: Eastern Time Zone
WGNH Dedication of
The New Radio Station and Concert
Saturday, November 18, 2017, 6:00 PM
(The beginning of the dedication)
Featuring Michael Combs


Tickets: $10 at the door

Children 12 and under free

Visit Michael Combs online

We will also recognize some who are a big part of the
New Radio Station.


We will continue the dedication on Monday, November 20 at 4:30 PM in Catlettsburg, KY at the Boyd County Community Center.



Kentucky Governor,
Matt Bevin


Special singing during November 20 dedication by
Mark Bishop.


Kentucky Governor Matt Bevin will assist in dedication in honor and memory of his daughter Brittiney.

We are taking "Randall", our bus and you are welcomg to ride FREE to the event.

You must sign up and also be responsible for your personal eats.


We will leave Somerset at 9:00 AM Monday morning, November 20.





---

Primitive Quartet In Concert
Saturday (Thanksgiving Weekend)
November 25, 2017 @ 6:00 PM
Carolyn Jones Gospel Singing Barn



Visit Primitive Quartet Online

Location: 93 Rainbow Terrace Drive, Somerset, KY

Click for directions

Tickets:
$10 at the door
12 and under free


Click here to return to the top

---

Verse of the day: John 14:1 (KJV)

Let not your heart be troubled: ye believe in God, believe also in me. In my Father's house are many mansions: if it were not so, I would have told you.
WGNH Dedication and Concert
Carolyn Jones Gospel Singing Barn
Nov. 18 @ 6 PM
Special guest singer:
Michael Combs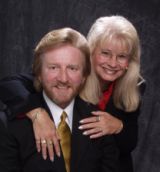 Dedication will continue on Monday,
Nov. 20 @ 4:30 PM
Catlettsburg, KY
Special guests:
KY Governor, Matt Bevin
Mark Bishop, music
Click for more info:
---
The King of Kings
Radio Network
is listener supported.
Your prayers and gifts
are appreciated.
---
Thank you for supporting
King of Kings Radio

No events at this time
More details visit
the Events page
for more info.

Wagon Traxx
with James Coates
Sat. 1:00 PM -
2:00 PM EDT
Wagon Traxx Online
---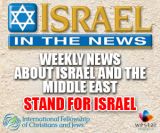 ---
Regular Business Hours:
Mon-Thur:
8:00 AM-5:00 PM
Fri: 8:00 AM-Noon
Sat. & Sun. Closed
For more information call 606.679.1342
Contact Info:

King of Kings
Radio Network
P.O. Box 1423
Somerset, KY 42502

Toll Free:
800.408.8888

In Pulaski County:
606.679.6300