Calendar of Events: Eastern Time Zone
Primitive Quartet In Concert
Saturday (Thanksgiving Weekend)
November 25, 2017 @ 6:00 PM
Carolyn Jones Gospel Singing Barn



Visit Primitive Quartet Online

Location: 93 Rainbow Terrace Drive, Somerset, KY

Click for directions

Tickets:
$10 at the door
12 and under free


Click here to return to the top

---

Verse of the day: Isaiah 40:28 (KJV)

Hast thou not known? hast thou not heard, that the everlasting God, the LORD, the Creator of the ends of the earth, fainteth not, neither is weary? there is no searching of his understanding.
---
The King of Kings
Radio Network
is listener supported.
Your prayers and gifts
are appreciated.
---
Thank you for supporting
King of Kings Radio

No events at this time
More details visit
the Events page
for more info.

Wagon Traxx
with James Coates
Sat. 1:00 PM -
2:00 PM EDT
Wagon Traxx Online
---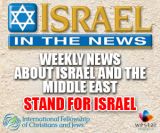 ---
Regular Business Hours:
Mon-Thur:
8:00 AM-5:00 PM
Fri: 8:00 AM-Noon
Sat. & Sun. Closed
For more information call 606.679.1342
Contact Info:

King of Kings
Radio Network
P.O. Box 1423
Somerset, KY 42502

Toll Free:
800.408.8888

In Pulaski County:
606.679.6300